It's Wednesday. Let's go walkabout.

(I'm bringing along a few of my mates as I wander through the vast wilderness o
f the publishing industry, learning the ins and outs, and having a grand adventure.
)
Walkabout, Week 40:
First things first. I won a prize. On a blog. That never happens. N-E-E-E-E-E-E-VER happens. Yup. I won a book over at
Graham Bradley's
blog. That makes him exceptionally cool. Know what else makes him exceptionally cool? He's hosting another giveaway this week.
Remember way back, a long, long, long-- Okay it was last Wednesday, but it seems like forever ago. What was I saying? Oh, yeah. So last Wednesday I told you about a boat load of contests that I'm participating in.
Today is my day over at
LDS Women's Book Review
. There are a bunch of ways to enter. Among my favorite ways are: comment on
my author spotlight
(did I mention that's
today
?), tweet about it (especially my spotlight), mention it on facebook (again,
me
) and post a link on your blog (ahem). Please go comment. Please. Please. Please. I don't want to be the dorky author that nobody comments about. I've been working on reducing my dorkiness and this would really help me out. *flashes desperate smile*
If you need extra incentive, here's the prizes you would be entered for a chance to win:
$25 Amazon gift card

3 chapter/30 page critique from Nicho

le Giles

or one of 10 great books donated by the authors being spotlighted this month.
Go. Enter. Comment. Help me look almost cool.
And don't forget the other giveaways/contests I'm taking part in:
Chasing Twilight, an Eclipse countdown & month-long giveaway over at the
InkSplasher
blog. My date is June 18th, but prizes are up for grabs every single day, so head over and maybe you'll win something tres magnifique.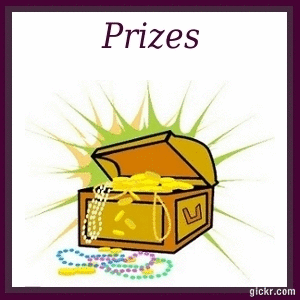 Summer Treasure Hunt 2010
Prizes every day for June and a bit of July over at Joyce
DiPastena's
blog. Same drill as the other contests: my date is June 29th, but you can win prizes on other days, as well.
Don't forget to come back for I Need Friends Friday!




(ignore "Read More!")